Your Local Plumbing Company
A brief history...
Founded by now Executive Engineer, Peter Knowles in 2004, the business originally undertook central heating repair and installations in Surrey and South West London. The company has since grown and grown both in size and reputation. As the team grew, the newcomers brought an ever expanding field of expertise from within the plumbing industry, customer service and business.
It was the appointment in 2009 of Managing Director Jennifer Dedman that saw the business really blossom as a local favourite of residents and businesses in the Richmond and Kingston boroughs. Having identified the lack of businesses in the sector with open doors to customers, Jennifer opened our office in Hampton Hill which today provides customers the opportunity to book an appointment to meet with a member of our team and discuss their project. Since the opening of the office, the business has added a dedicated team for each department and now boasts an array of talent, expertise and skills across its domestic and commercial, plumbing, heating, gas, electrical and bathrooms which our thousands of customers have enjoyed.
We are very grateful to all of our customers who continue to recommend us to their friends, family, neighbours and businesses. The referrals have gone far and wide and as such 'Your Local' has been known to be a little less local, regularly attracting clients from much further afield nowadays.
Now in our second decade we are immensely proud of what we have achieved and for the thanks that we have received from our customers either by recommendation or reviews on Checkatrade, Which Trusted Trader and Google. We will continue to serve you with our very best endeavours and we are committed to providing quality, peace of mind and value for money.
---
Supporting Our Local Community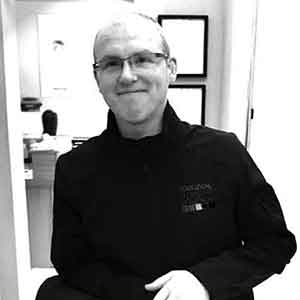 Having serviced Richmond and Kingston boroughs for over a decade we have been very welcomed by the community. We have had many opportunities to get involved with our local community and we have enjoyed taking part in and supporting local charities and community events. We are proud of our contributions we have made by donating time, funding and prizes and also hosting events for charities and community organisations.
We have supported and continue to support charities and local community organisations including SPEAR (spearlondon.org) in Richmond and Twickenham, SOSSEN (sossen.org.uk in Molesey and Hampton Hill, the Hampton Wick association (hamptonwick.org.uk), Teddington Fair (teddingtonsociety.org.uk) and other community organisations locally.
We are grateful for the outstanding support that the communities show to us by continually choosing us to undertake plumbing, heating and gas works in their homes, businesses and commercial premises and it is a great pleasure to contribute to community initiatives and support those who continually support our business.
Us & The Hampton Hill Business Association
We are also proud members of Hampton Hill Business Association (lovehamptonhill.co.uk) and that Ross Mckiernan, a senior partner and general manager at Your Local Plumbing Company has been a director of the Hampton Hill business association since 2013. Ross volunteers at the association helping the team with the promotion of Hampton Hill, the annual Christmas Parade and other events and promotions.
---
So that's us, now how can we help you?..
---
"Excellent company. Very polite and reliable."
Customer in Kingston
Checkatrade.com